Thank you for visiting my website! You have made the first step toward investing in your well being by seeking out psychotherapy.  While we can't change difficult situations of the past, we can work together to better understand and resolve challenges in your life.  You can improve your ability to cope with stressors and heal wounds from the past.
The focus of my practice is to help clients create a solid foundation of coping skills and address the effects of trauma, whether repeated or a single incident.
By collaborating, we will identify the tools you need to live more peacefully. I draw from Cognitive Behavioral Therapy,  Dialectal Behavior Therapy, and mindfulness skills to improve coping. I find that EMDR (Eye Movement Desensitization and Reprocessing) and  EFT (Emotional Freedom Technique/tapping) are wonderful modalities that allow us to work through trauma without reliving trauma. 
I am also very interested in helping adults who struggle with issues related to ADHD. The challenges you face with time management, organization, and accomplishing your goals can lead to depression and anxiety. With the right tools, you can improve your life and reach those goals.
We will work together to find what works best for you.
Please call or email me for a consultation today.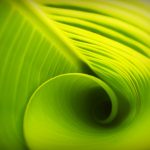 "Our wounds are often the openings into the best and most beautiful part of us."
― David Richo