You have made the first step toward investing in your well being. My goal is to help you uncover your true potential and lead a life that is fulfilling. While we can't change difficult situations of the past, we can work together to better understand and resolve challenges in your life. By collaborating, we will identify the tools you need to live more peacefully. We can identify long-standing behavior patterns or negative thinking that may be holding you back from experiencing a more fulfilling and meaningful life.
If you are struggling with a current traumatic event or past traumatic events, I am honored to help you learn to neutralize the impact of trauma through tools such as EMDR, EFT, and DBT skills.
I am also very interested in helping adults who struggle with issues related to ADHD. The challenges you face with time management, organization, and accomplishing your goals can lead to depression and anxiety. With the right tools, you can improve your life and reach those goals.
My orientation is eclectic, drawing from Cognitive Behavioral Therapy, Dialectal Behavior Therapy, Psychodynamic Therapy, Mindfulness,  Emotional Freedom Technique (EFT), EMDR and other therapies. We will work together to find what works best for you.
I am a Licensed Clinical Social Worker and have been licensed since 1997. I received my Masters in Social Work from UC Berkeley. I continue to evolve and grow in my work through continuing education workshops and trainings.
If you're looking for extra support and guidance through a challenging time or you're ready to make changes in your life, I look forward to working with you to achieve your goals.
Please call or email me for a consultation today.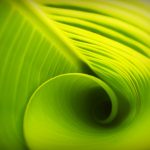 "Our wounds are often the openings into the best and most beautiful part of us."
― David Richo